Bing is a search engine which is owned by Microsoft. Recently Microsoft introduced Bing search for Firefox OS trying to make a lead than Google. According to various sources 350 million users search with bing in a month. Bing to step in to its 6th year from May 28, 2014. Bing desktop is a Windows app, which lets you stay informed with latest Weather updates, News, etc are provided with Bing search bar.
Advertisement:

Bing Desktop looks like,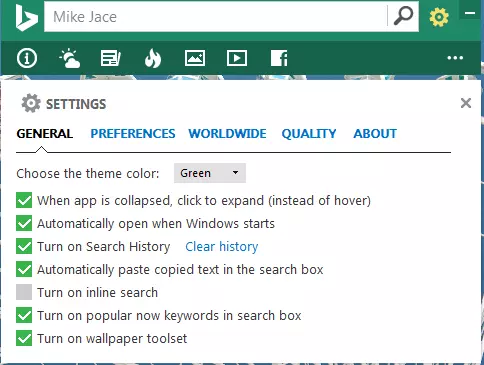 Enter your search query in the Bing search bar and just press enter which leads to the browser with the Bing search page displaying the related results. Features like News, Weather updates, Trending, Trending images, Trending videos and Facebook newsfeed are available. Bing search can be added to the taskbar. Shortcut key to access Bing search is CTRL+Q, it can be modified according to your need.
The Bing search in the task bar will look like below screenshot,

By default a gadget will appear in top right corner of your desktop,

You can enable/disable this gadget in settings.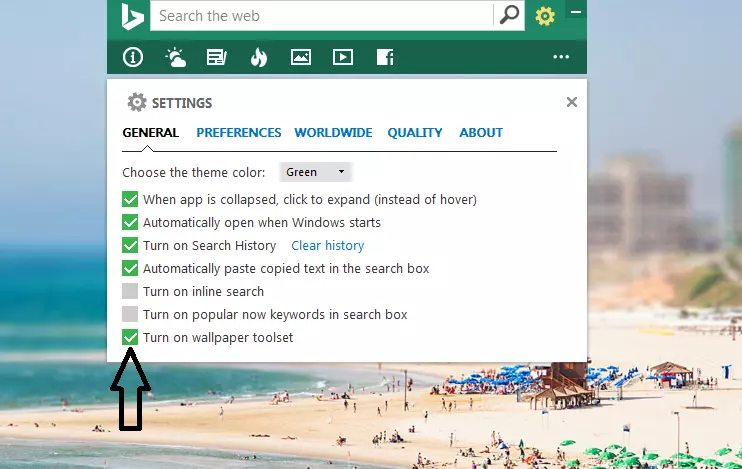 This gadget provides an option to change the desktop wallpapers provided by Bing. Lots of desktop wallpapers are available in Bing. We can also select wallpapers from trending images or Facebook.
Pros:
Instant search for the searched query.
Features like News, Trending images, videos etc.
Taskbar search.
Cons:
Bing desktop Can't be accessed offline.
Here's the link to download Bing Desktop from Microsoft.
If you add to add something to this notification, please share with us in the comment section.
Advertisement: