Pushbullet announced an update few days back and the recent update allows us to use Pushbullet out of the box, Sorry! I mean out of the web browsers. Those who were not yet notified about Pushbullet can read about it by clicking here. After notifying about Pushbullet, everyone will get addicted to it by using it on a daily basis.
Advertisement: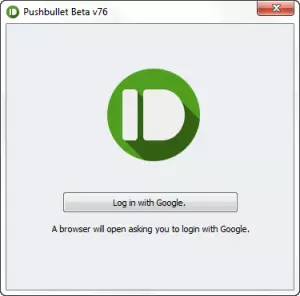 Regarding the new update, Pushbullet's beta Windows app is available to all users. If you're interested in testing the beta app, you can download the Pushbullet beta app from their official blog, please don't forget to send your feedback about the app to Pushbullet developers. As your feedback would help the app developers to develop the app with more betterment. The new Windows beta app has got the same functions which were available in the web browser extension, except notification mirroring feature, Pushbullet assured that the app will have notification mirroring feature ASAP.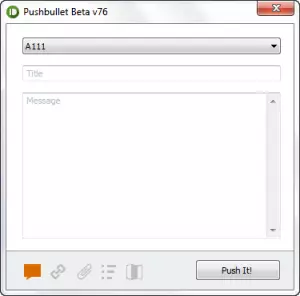 Pushbullet mentioned few bulletin about "What does it do so far?"
Each computer is now its own device and can be pushed to.
Right-click on any file to easily send it to one of your devices, a different computer, or a friend.
Already supports pushing and receiving everything our website, apps, and browser extensions do.
Do give a try with the app and send feedback to Pushbullet developers to make it bigger and better. If you would like to add something to this notification, please share it with us in the comment section.
SOURCE: Pushbullet Blog
Advertisement: