We're in a world where the word "impossible" would vanish away soon from all forms of existence, and the growth in technology shows that there is no need of waiting till the future to find something we miss out or need. Thus, we are all surviving in a world where dreams about tech will come alive when we open our eyes, and we can experience stuffs beyond movie and imagination as we do normally. We will be amusing by just watching Sci-Fi movies and would like to get those gadgets we see in movies, but there are some developers who will just work on it to bring out the real one from the reel we see.

Wherever you go, go with all your heart
Nymi will unlock the locked paths with every beat of your heart. Nymi is a wristband type security(ID) device which recognizes the user heartbeat using  electrocardiogram(integrated within the device) and lets you to unlock smartphones, tablet, laptop, car, home appliances and lot more, you even make secure transactions through it. Its said to be highly personalized because the heartbeat is found to be unique in all human beings.
Karl Martin, Bionym's CEO says that, "Anywhere I use a password or a PIN or even a physical key or a key card, these are all places where I'm providing my identity and I can provide it in a seamless way with Nymi,"
It functions on a 3-factor security system and supports all universal devices like PC, Mac, iOS and Android by integrating the Nymi app into the device. Nymi has in-built Bluetooth technology, motion sensors and proximity sensors too, each has its own functions to perform as,
By connecting Nymi with our device via Bluetooth we can customize email, text, social updates and more, and it uses Bluetooth low energy for better power consumption.
By using motion sensors you can use your gestures to perform specific tasks.(e.g. we can open car doors as shown in video)
By using proximity sensors you can detect the distance between Nymi and your device.
If the Nymi device is lost, it can't be used by anyone else other than the owner because its keyed to owners heartbeat. As the device is still under developing stage there are lot more to be done with it before launch and it needs some more developer's to make it huge. If you would like to make some contribution, just contact them through their developer's page.  It is available in three different colors like black, white, orange and you can avail it through pre-order at $79. And the device will be shipped early by 2014, so wait till the official launch and until it succeeds for what it meant to be.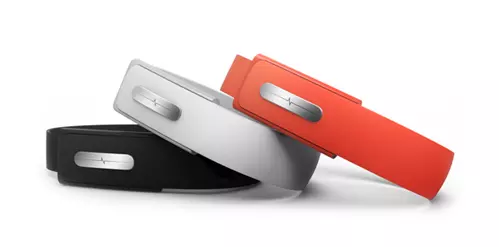 Here's the video about Nymi and its features it can perform,
SOURCE: Nymi
The following two tabs change content below.

Yogeshwaran Selvaraju, Mechanical Engineer, Online Web Publisher. Completed Mechanical Engineering in a diverse way and finally ended up founding Tech2notify. He passes the time by Googling, Facebooking and movie buff.

Latest posts by Yogeshwaran Selvaraju (see all)