You may notice something new today on the web version of Google Maps. Have you noticed it? It's the new redesigned Google Maps, which was in testing mode from last May and some users were able to preview it to give feedback about it. And now after all the testings, feedbacks and preview it's available to all users.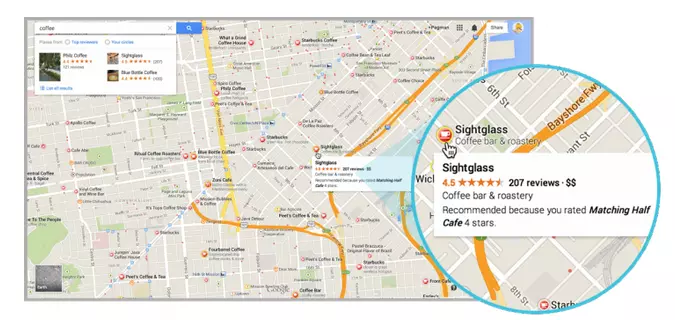 The update is not just a step for advancing, it's a huge one from Google. The new redesigned Google Maps looks so futuristic, and it may take some time to get in to it. We can get the result quick and detailed than the previous version if we learn quickly how to use it. The update includes live traffic conditions, discover what's happening around town, and learn about a new area with Pegman.
Advertisement:

There are 3 new highlighted features enabled in this web version,
Get where you're going, faster.
See the world from every angle.
Brian McClendon, VP of Google Maps,
With any product redesign, there may be bumps along the road. We're hoping that you're as excited as we are to navigate uncharted territory in pursuit of the perfect map. As always, we want to hear what you think as we work to improve the new Maps over time.

Here's to many more years of mapping together!
A promo video about the new Google Maps,
SOURCE: Google
latlong
Advertisement: