Facebook has recently removed Poke and Camera app from store. Now Facebook is adding new feature "Shortcuts" for finding friends. You can type your friend's mobile number or email id for finding your friend in the search bar which is the older way. Now this Shortcut feature is similar to search with mobile number, but this feature has a unique 8 digit code which is used for finding friend.
Advertisement: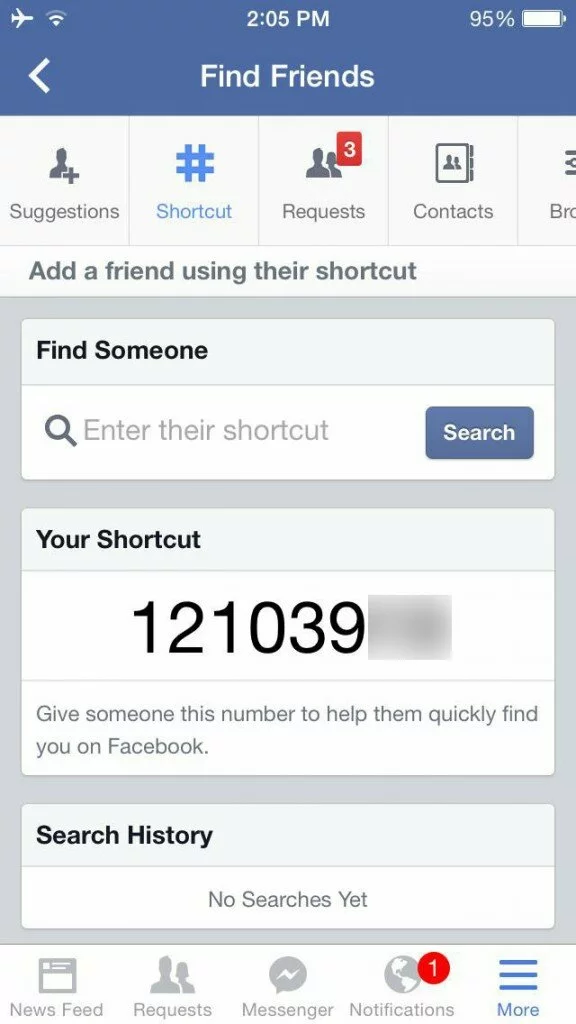 Finding a friend with name became much tougher since many users are using Facebook. By this feature just enter the unique code and press enter which will directly take to your friends page. Shortcut feature will make easier for finding friends. This feature will be useful where someone keeps their phone number private, they can connect with this feature. Shortcut feature has been implemented for few users, which will arrive to every one shortly. Finally saying this feature will be far better than searching with user names.
If you would like to add something to this post, please share with us in the comment section.
Advertisement: