As said earlier, Google can do more than expectationsand it gives out more than you search for. Do you know? Google can find your lost mobile too. You may come across lots of free and paid tracking devices to find your lost phone, it may work or may not but this is one just mere and amusing method to find lost Android phone.
Advertisement:

Heard about Android device manager? Its not an app to be installed to your phone. Its just URL, using it we can find our lost Android phone. It detects any Android phone using your Google PlayStore account or the email id you used to sign up in Play Store. Once you log in to Play Store your device details will be stored in device manager and you can make use of it for these methods.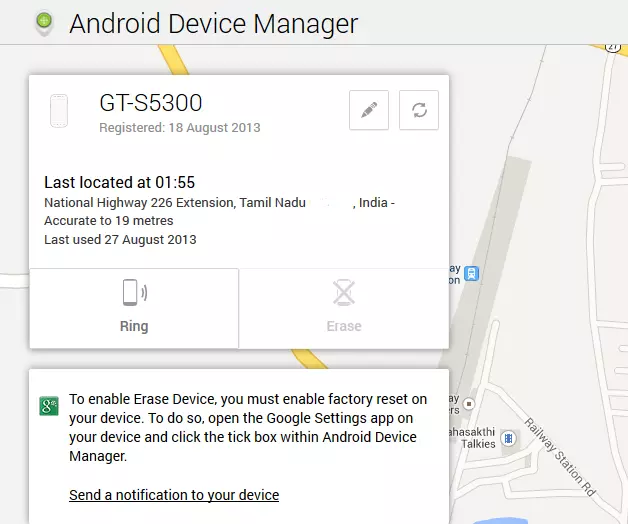 Using Android Device Manager you can locate your mobile in map, make the phone ring continuously for 5 minutes at full volume, erase all data from the device too. You can edit your device name clicking the pen icon next to your current device name and refresh the device details by clicking the icon you find next to "Rename this device." Before that you should have internet access in your phone to detect.
It works neat & up to the mark, but little cons. about this device manager is mobile should have internet access, your Play Store account have to be logged in to detect the device, what will happen if the device been formatted by the person. But sure it will help you out situations like when you misplaced the phone in some places ;).
A little info about something would help somebody, sometime, somewhere.
Here's the link to visit Android Device Manager.
Also read about: How to get rid of scam sites?
Advertisement: