Instagaram announced a major update for its users by enabling some privacy between the users. Did I mention privacy? Yep, Instagram brings up a new way of sharing photos and videos to friends within Instagram. Its about sending photos and videos to selected friends in Instagram, more or less like sending a message to  a friend within the network.
Kevin Systrom, the Co-founder of Instagram had announced the update of Instagram Direct. The update is mainly concerned to the group of people who would like to share particular moment only with certain people can make use of this update.
Regarding the update Instagram notifies users in their blog that,
Over the past three years, the Instagram community has grown to over 150 million people capturing and sharing moments all around the globe. As we've grown, Instagram has evolved not only into a community of photographers, but also into a means of visual communication. From a photo of your daily coffee to a sunrise shared from the top of a mountain hike, every Instagram moment contains something you find special—something you broadcast to your followers when you tap "share."
Once you open the Instagram after updating you will be notified with a new notification about Instagram Direct and you can see the newly added icon to the app at the top right corner of home feed. If you would like to share photo or video with your friend just tap the new icon and capture the photo or select the photo from the gallery, select the friends to whom you would like to share. Once selected click the green tick mark to send the message.
If you press the new icon "Instagram Direct" you can view previously sent messages, and you can also send new photos or videos using it.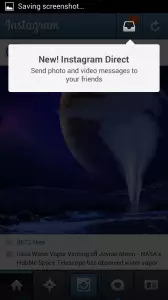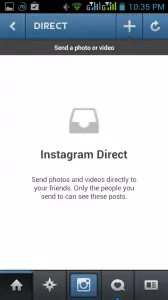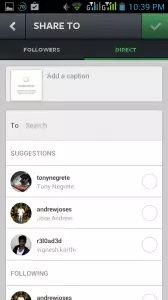 Instagram Direct update is made available for iOS and Andriod devices. Instagram for Windows phone is in beta and mentioned to stay tuned to get more updates.
Here's the download link to get Instagram Direct on iOS | Android from iTunes and Play Store.
Here's a short video about Instagram Direct,
SOURCE: Instagram
The following two tabs change content below.

Yogeshwaran Selvaraju, Mechanical Engineer, Online Web Publisher. Completed Mechanical Engineering in a diverse way and finally ended up founding Tech2notify. He passes the time by Googling, Facebooking and movie buff.

Latest posts by Yogeshwaran Selvaraju (see all)