Sony smart watch 2 was officially announced on July, and it will be launched in India within this month, at a price of Rs. 14,900. It is said to be the first water resistant smart watch with NFC connectivity and also with various forms and function in a sleek design, a multi- functional watch, notifier, Android app interface and phone remote control, all-in-one. It's got a 1.6-inch 220 x 176-pixel touchscreen and an aluminum body.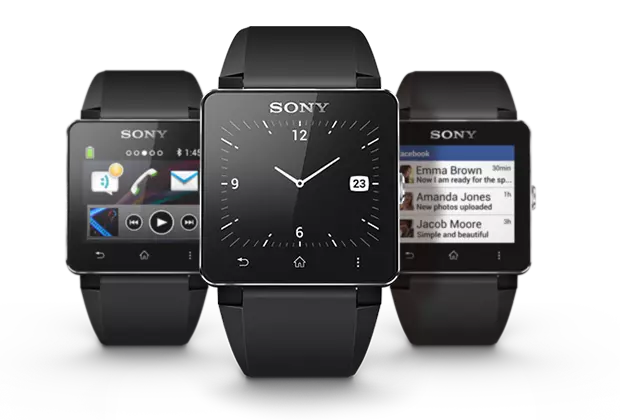 As we had already notified you about the Sony Smart Watch 2 you can view the features and press release info @ Sony Smart Watch.
There are other few inclusion in Smart Watch 2 Features,
Can take photo remotely using a smart camera app.
Control your presentations remotely using Presentation Pal.
Select a mapping app on SmartWatch to Can check your route while your on travel.
Can read previously downloaded e-mails when not connected to your phone.
Quickly adjust the tracks and volume on your music player.
Sony Smart watch 2 had announced ahead of Samsung Galaxy Gear, while considering the price Sony remains behind at a price of Rs. 14,900 and Samsung Galaxy Gear available at a price of Rs.22,990 expected to arrive at sept. 25. Both had healthy comparable features, but Sony Smart Watch lags in camera as Gear has 1.9 mega pixel camera. Each has the better option and would let you mix-up while choosing the better one.
My choice is Sony Smart Watch 2 without any reasons. And whats your choice? which smart watch would you buy?

official site : http://www.sony.com
The Sony SmartWatch, is a wearable device that connects to an Android smartphone Read more here


The following two tabs change content below.

Yogeshwaran Selvaraju, Mechanical Engineer, Online Web Publisher. Completed Mechanical Engineering in a diverse way and finally ended up founding Tech2notify. He passes the time by Googling, Facebooking and movie buff.

Latest posts by Yogeshwaran Selvaraju (see all)