Good News for Instagram users as we use Instagram application on iOS and Android based phones, tablets and we should use an secondary application to run android application in windows to use it. Use Instagram-like application in windows, Mac, Linux desktop Users without any other secondary application to run it.
XnRetro is Instagram-like application which works on windows, Mac and Linux based OS which apply filter effects to images. XnRetro filters are same as instragram where you apply effects to photo, add frames, light and you change brightness, contrast, gamma, exposure etc., and lots of additional features in it.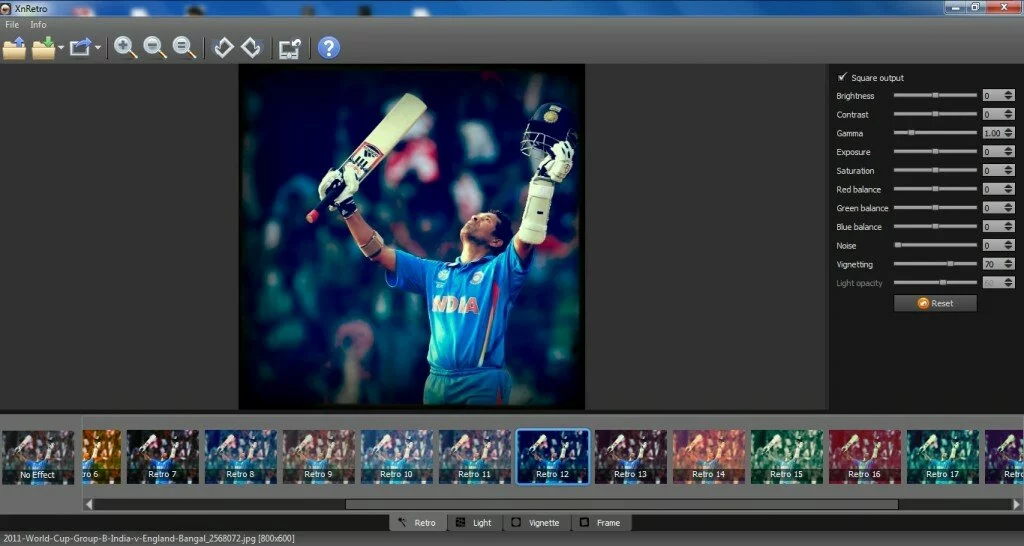 Add photo by clicking on File –> Open or by clicking first icon and save the file by clicking on File –> Save or by clicking icon next to open
XnRetro Filters and Features are
Retro – apply photo effects.
Light – add lighting effects.
Vignette – add border effects.
Frame – add frames.
Share your photos via flickr, facebook, picasa etc.,
Zoom in, Zoom out, Zoom 1:1 options available.
Rotate photos both clockwise and counter clockwise.
Adjust brightness, Contrast, exposure, gamma etc.,
It has better options than instagram to apply filter effects and share photos using desktop. Give a try you will like it as instagram.
Download XnRetro For Desktop Users