Sure its not a rumor about Sony and they are going to launch their new product Bluetooth camera lens on September 4 at IFA. As we already know about Sony's smarter products with  quick grabbing specs and we already notified about 41 megapixel Nokia Lumia 1020 and there is a similarity between these two products is they use Carl Zeiss lens.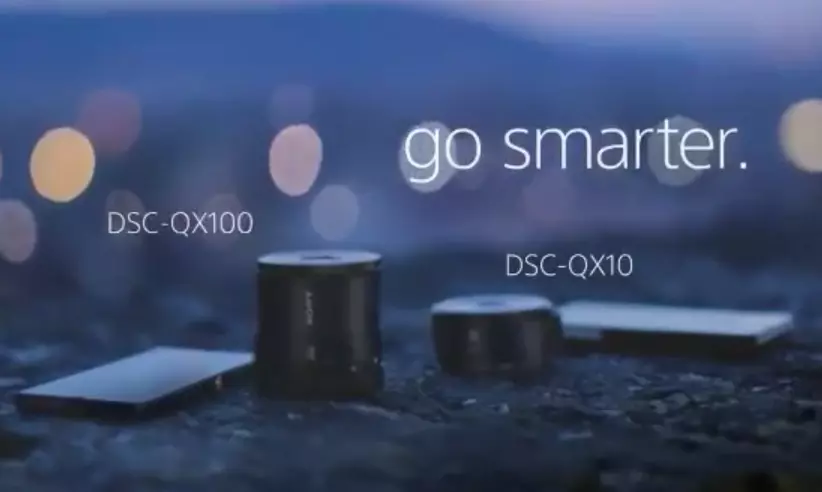 Sony's new Bluetooth Camera lens will be available in two models Cyber-shot QX100 and QX10 and  its compatible with  iPhone's  and Android phones. QX10 lens model seems to be a low end one with a price around $250 while the other model QX100 will be around $450. Comparable to price it offers amusing features while using it as we can take pictures without attaching the lens to the phone, and it can make use of your phone's WiFi to connect and lot more.
About the zooming level of the two lens are QX100 lens has 20.9 megapixel with CMOS sensor and QX10 lens has 3.6x optical zoom. And the lens has its own storage capacity of 64GB with a Micro SD card. And both has built-in stereo microphones, integrated mono speakers, and plastic body construction and lens can be mounted to the phone using the tripod mount.
The info given is collected using the leaked ad video and press release, there are lot more specs to be announced after the launch.
You can get more info about the product from the leaked YouTube video,
SOURCE: Sony Rumors
The following two tabs change content below.

Yogeshwaran Selvaraju, Mechanical Engineer, Online Web Publisher. Completed Mechanical Engineering in a diverse way and finally ended up founding Tech2notify. He passes the time by Googling, Facebooking and movie buff.

Latest posts by Yogeshwaran Selvaraju (see all)