Don't worry if you have sent a wrong email to someone, you can edit last sent mail using undo option.

Go to Settings —> Lab —> Undo Send. Scroll down and click save changes. If you send a message to anyone, click on the undo option in the notification status. Undo option lasts for few seconds only and you can modify time settings up to maximum of 30 seconds. You can change this options in general tab. But the main disadvantage is very low timing.
Know more about how to edit/undo last sent mail option.
2. Logout Gmail from other location:
Don't worry if you had forgot to log out Gmail from internet cafe or anywhere. Just log in to Gmail and at the bottom you can see last account activity. Make a click on Details link below and you can see the recent locations where you have used Gmail. Click Sign out all other sessions. Your account will be logged out from current sessions. You can be more secured by changing the password.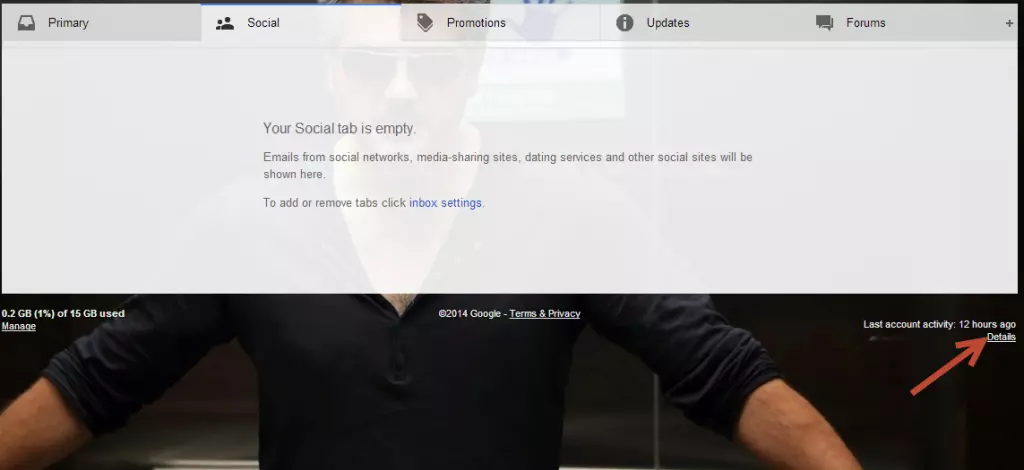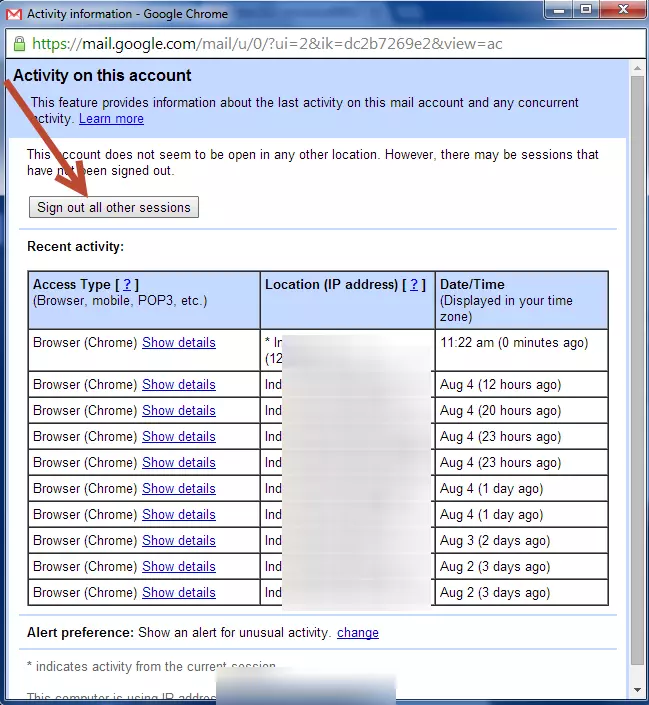 3. Use Gmail offline:
Gmail offline is an application which synchronizes mails for viewing offline. You can view synchronized mails without internet connection. You can also view attachments using this extension. Gmail offline uses mail synchronizing, while you have internet connection. Mails synchronized will be saved on Gmail offline. Gmail offline looks like,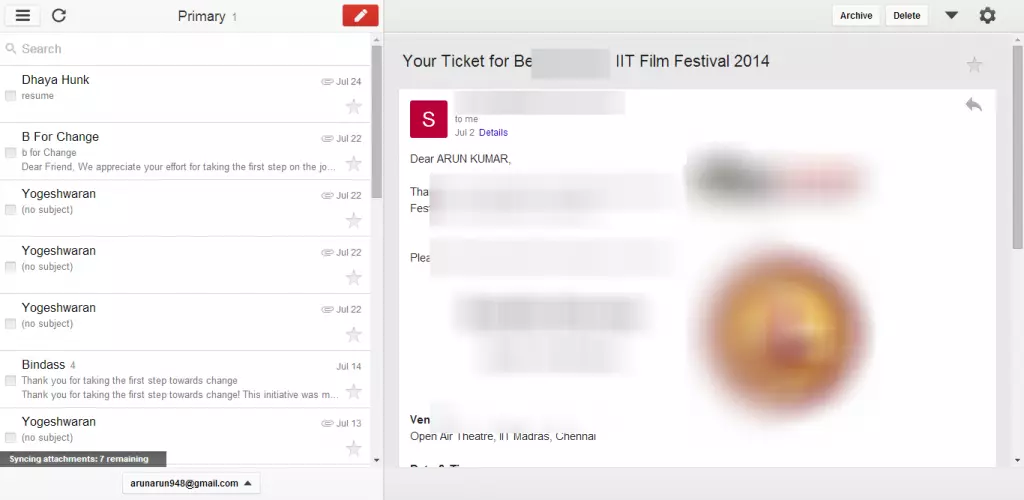 Here's the link to download Gmail offline.
4. Find out whether recipient opened your mail or not:
Gmail doesn't offer any option like message seen. But it is easy to check whether the recipient saw your message or not. You need an application for checking whether recipient has seen your message or not. mxHero is a chrome extension that tracks the status of message which has been sent. You send a message to someone, mxHero starts tracking the information. You will be notified by a mail.
5. Attach files beyond File limit:
Gmail has attachment file limitations that we cannot attach files more than 25MB of file size. Know more about how to attach files beyond the limit.
6. Important mails(Starring mails):
Normally, we can add a star for notifying as important mail. Gmail offers with various colors and number of stars. You can see them at General tab. Categorize according to your need, apply on mails. 11 symbols are available right now on Gmail. You can categorize mails according to its importance. For example, you can apply yellow star for least important and red star for most important mail. The next time when you get mail you will be notified with colored star and using colors you can easily categorize mails.
7. Multiple account login:
People using more than one Gmail account can make use of multiple account log in. Using this method, you can access multiple Gmail accounts at the same time. Log in with your first account, click on your display picture in the top right corner and click Add account. Now, log in with other account and now you are logged with both accounts.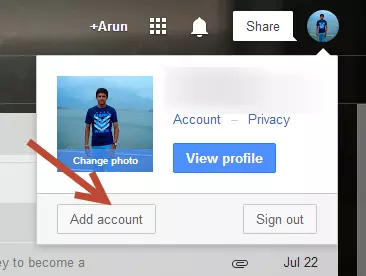 8. Faster Loading:
People on slower net connection can use this method for viewing mails at seconds. You can use to HTML version of Gmail. While page is loading you can click on "load basic HTML" option or you can directly type address bar "mail.google.com/?ui=html".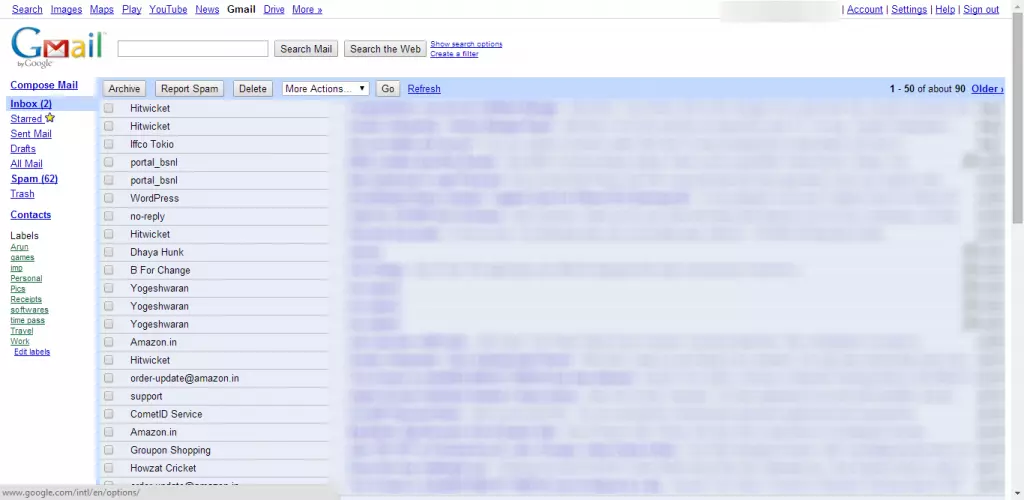 9. One click unsubscribe
Forget about standard unsubscribe method, if you wish to unsubscribe from a particular mailer just click the unsubscribe button beside the sender's email address. A popup will appear, click Unsubscribe. That's it! You won't be receiving any mail from the sender.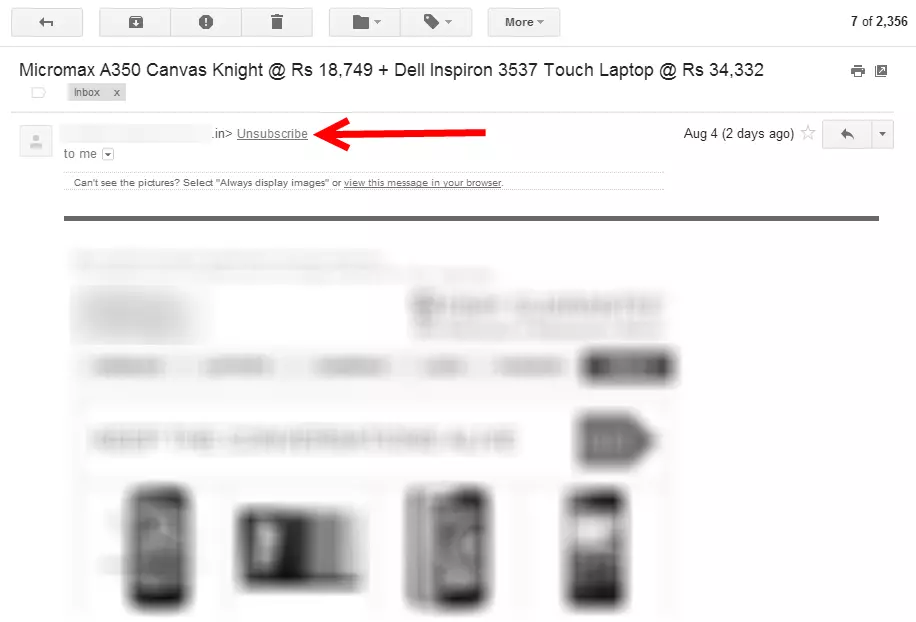 10. Add or remove Sections:
Normally, we have only three sections Primary, Social and Promotions. Primary will contain important mails, Social section will have updates from Facebook, twitter, any social network. Mails about offers on any products, coupons, etc will be under Promotions tab. Updates section makes you update with particulars bought online shopping websites, etc.  You can also add Updates and Forum sections. You can add or remove sections according to your wish. But sections doesn't apply for basic HTML.
Manage sections by clicking plus button at the end of sections tab.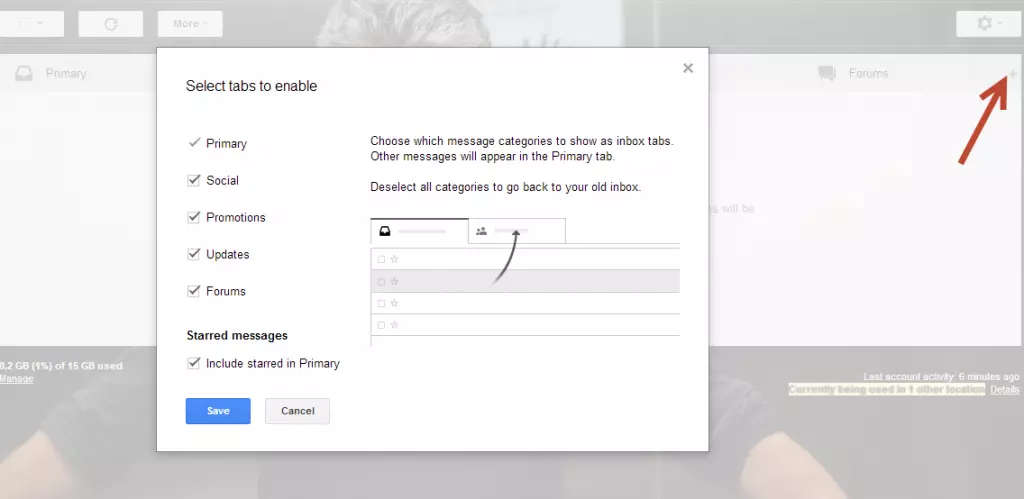 11. Themes:
Lots of themes available on Gmail, you can select themes suitable. You can also keep your background of Gmail with your own photos from your computer. Change your themes by clicking Gear icon–>themes.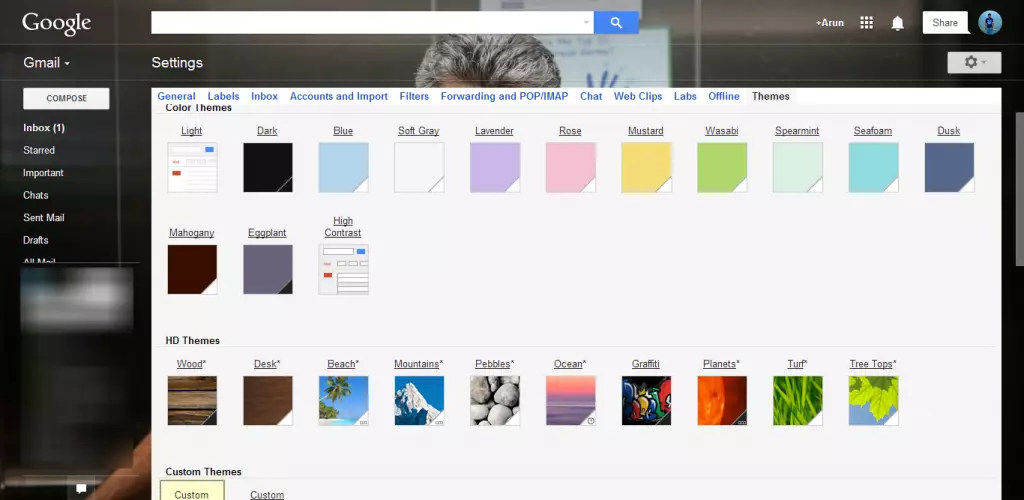 12. Canned responses:
Canned responses are messages which have already saved and send mails using the saved messages. You can enable canned responses in the Settings—> Labs. You can create a canned response, on a compose message tab, click more options and select canned responses and add a new one. For example type "I'm busy mail you later" and save it. When some one mails you, you don't need to type this again, you can find the saved messages at the canned responses option.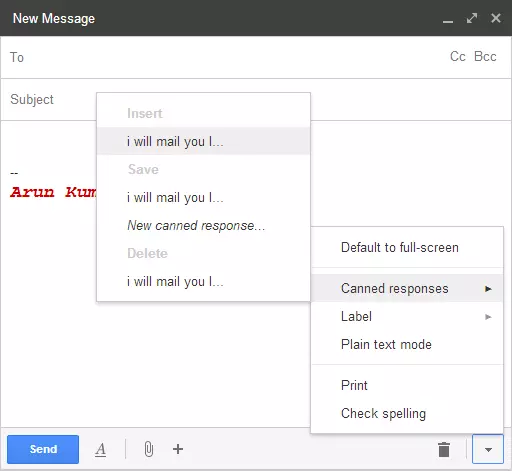 13. Attachment search:
Normally on Gmail you can search for mails in the search box. You can even search for attachments of any mail just by adding "has:attachment" in the search box. Helps you to find the mail easier than searching mail by mail.
14. Delete spam messages automatically
Don't spare time to delete spam message. Spam messages can be deleted automatically by making few changes in the settings options. Know more about how to delete spam messages automatically.
The following two tabs change content below.

Arun Kumar
A jobless Mechanical engineer, love to blog. Blogger since 2009. Thank you for reading my bio :)

Latest posts by Arun Kumar (see all)