Twitter brings out a new update to its users, and this update currently available to all twitter users. Have you notified the major update made in Twitter? You may come across it, but you may not get it as we use Facebook and Twitter side by side. So it cant be visually identified but its a visual update to all Twitter users. And from today(Oct. 30) images and videos will be visually shown up on our Twitter stream. From now we will be visually confused with both Facebook and Twitter as we can get images and videos shown up on the feed.
Sure hardcore Twitter users will be welcoming cordially about this update. Comparitively from past it will be saving our extra clicks to view an image or video. But it would be like giving up our privacy while using Twitter in it public or with our friends as they can see images on our stream. Sometime it can bring yucky expression on our face when our account gets spammed with some explicit content.
To get this update in Android and iPhones just go to play store and iTunes and update Twitter app. And this update is enabled to all PC user too.
Michael Sippey (@sippey) VP of product @Twitter says,
We want to make it easier for everyone to experience those moments on Twitter. That's why starting today, timelines on Twitter will be more visual and more engaging: previews of Twitter photos and videos from Vine will be front and center in Tweets. To see more of the photo or play the video, just tap.
Here's a Vimeo video about the update,
And my verdict about the update is Twitter gonna be consuming some extra data from my internet data plan. As Twitter will be showing of all photos not in accordance of whether I clicked the photo or not.
You can also share your experience about the new update in our comment section.
SOURCE: Twitter Blog
About The Brand: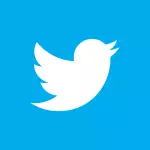 Official site : http://www.twitter.com
Twitter is an online social networking and microblogging service that enables users to send and read "tweets", Read more here

The following two tabs change content below.

Yogeshwaran Selvaraju, Mechanical Engineer, Online Web Publisher. Completed Mechanical Engineering in a diverse way and finally ended up founding Tech2notify. He passes the time by Googling, Facebooking and movie buff.

Latest posts by Yogeshwaran Selvaraju (see all)